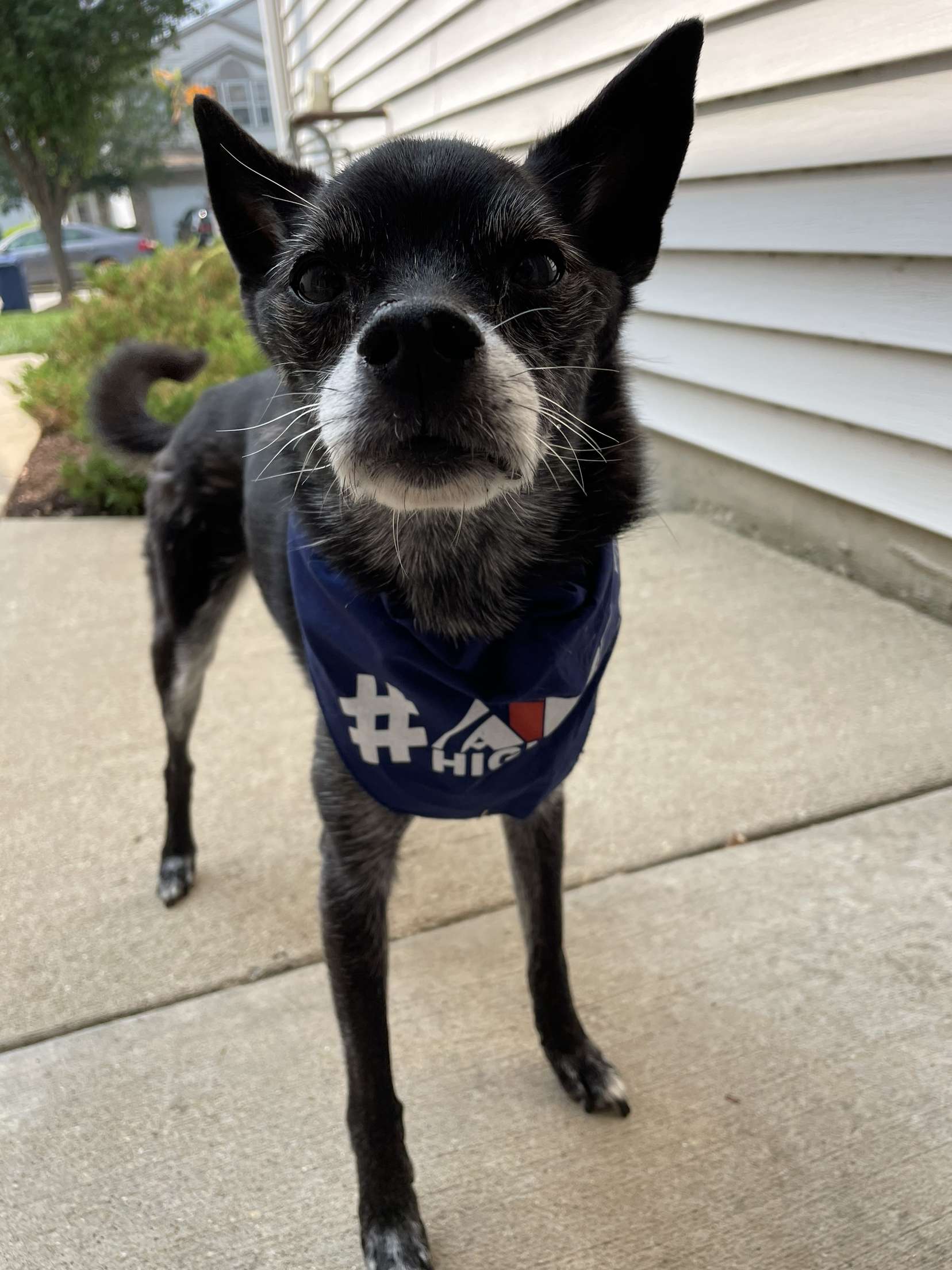 All August long we filled out Facebook and Instagram pages with our Aim family's furry friends during our first-ever Employee Pet Photo Contest. This fun (and adorable) contest not only sparked a ton of engagement on social media, but it provided a great way for Aim to help pets in need. 
During the monthling contest, employees submitted photos of their pets wearing Aim-branded pet bandanas. The photos were then shared on Aim's Facebook and Instagram pages for the world to see. 
Based on total reactions on social media (e.g. "liking" the photo), the winner of the contest was Matt Matyas, and his adorable companion Page. Matt is Aim's Shop Administrator in Elmhurst, IL location. 
Page is a 16-year-old Tilian, Greyhound, Chihuahua mix. Matt rescued Page at four months old and says it is the best money he has ever spent. 
Matt and Page have received a $500 Visa Gift Card and a matching donation has been made to the animal rescue organization of Matt's choosing. Matt has asked that his donation be directed to SemperK9, an organization that trains and adopts service dogs for veterans. The donation will honor Matt's brother, Stephen Matyas, who was tragically killed in a motorcycle accident.
You can check out all the adorable submissions by visiting the "Dog (and Cat) Days of Summer" photo album on the Aim Facebook Page or the Aim Instagram Page. 
Congratulations to Matt and Page for winning Aim's first-ever Employee Pet Photo Contest!