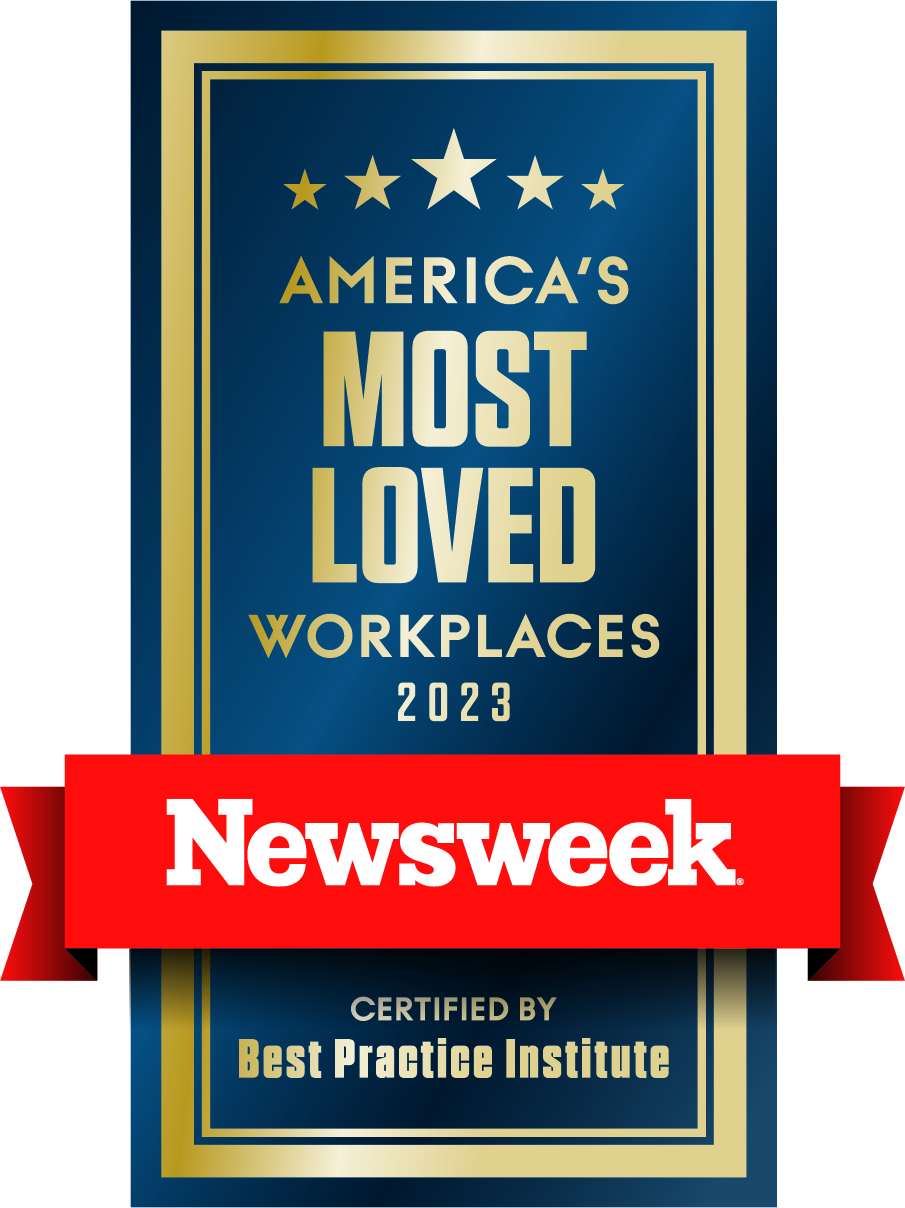 Aim Transportation Solutions is thrilled to announce it has been named to Newsweek's list of Top 100 Most Loved Workplaces® for 2023. This list recognizes companies that have created a workplace where employees feel respected, inspired, and appreciated and who are the core of the business model.
Whether in the hallway, stepping out of a truck, or working under the hood, most Aim employees will tell you the same thing: working at Aim is like being part of a family. That idea of family—support, unity, compassion, and inclusivity—informs every action and decision the company makes.
"Companies who take care of their employees are companies who take care of their customers, and vice versa," said Tom Fleming, Founder, CEO, and Chairman of Aim Transportation Solutions. "At Aim, we strive to do the right thing for all our stakeholders; when we fail, we learn.
"We don't just work together; we thrive together," Tom Fleming added.
Aim is owned and operated by the Fleming family, including Tom Fleming and his two sons, Co-Presidents Scott Fleming and Geoff Fleming. Together, they continue to build upon Aim's rich 120-year history and lead Aim to incredible heights as a commercial fleet solutions provider, industry innovator, and, of course, as an employer.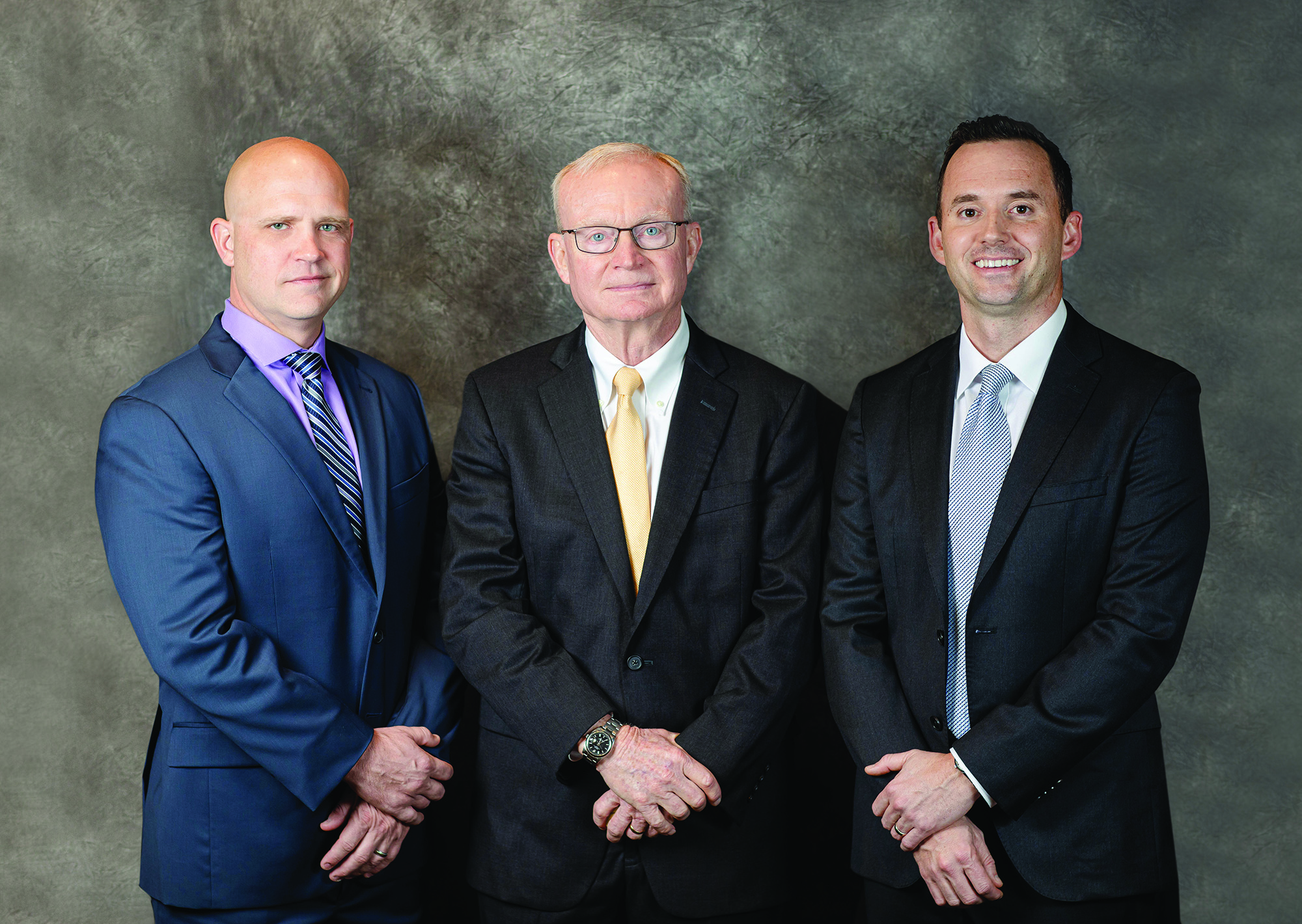 Aim Transportation Solutions is owned and operated by the Fleming family. Pictured are Aim's Founder, Chairman & CEO, Tom Fleming, between his two sons, Aim Co-President Scott Fleming (left) and Aim Co-President Geoff Fleming (right).
In collaboration with the Best Practice Institute (BPI), a leadership development and benchmark research company, the results for Newsweek's list were determined after surveying more than 2 million employees from businesses with workforces varying in size from 50 to 100,000. Employee sentiments and emotions indicating how engaged employees are, how positive they feel about their workplace, and how committed they are to the organization's success were analyzed to identify the Top 100 Most Loved Workplaces®.
Aim's journey to Newsweek's prestigious list began back in May when the opportunity to be certified as a Most Loved Workplace® was discovered by Aim's marketing department. Marketing communications quickly went out to Aim's roughly 1,000 employees, asking them to complete BPI's survey. Not only did Aim receive an overwhelming response, but it was an overwhelmingly positive response, and, as a result, BPI certified Aim as a Most Loved Workplace®.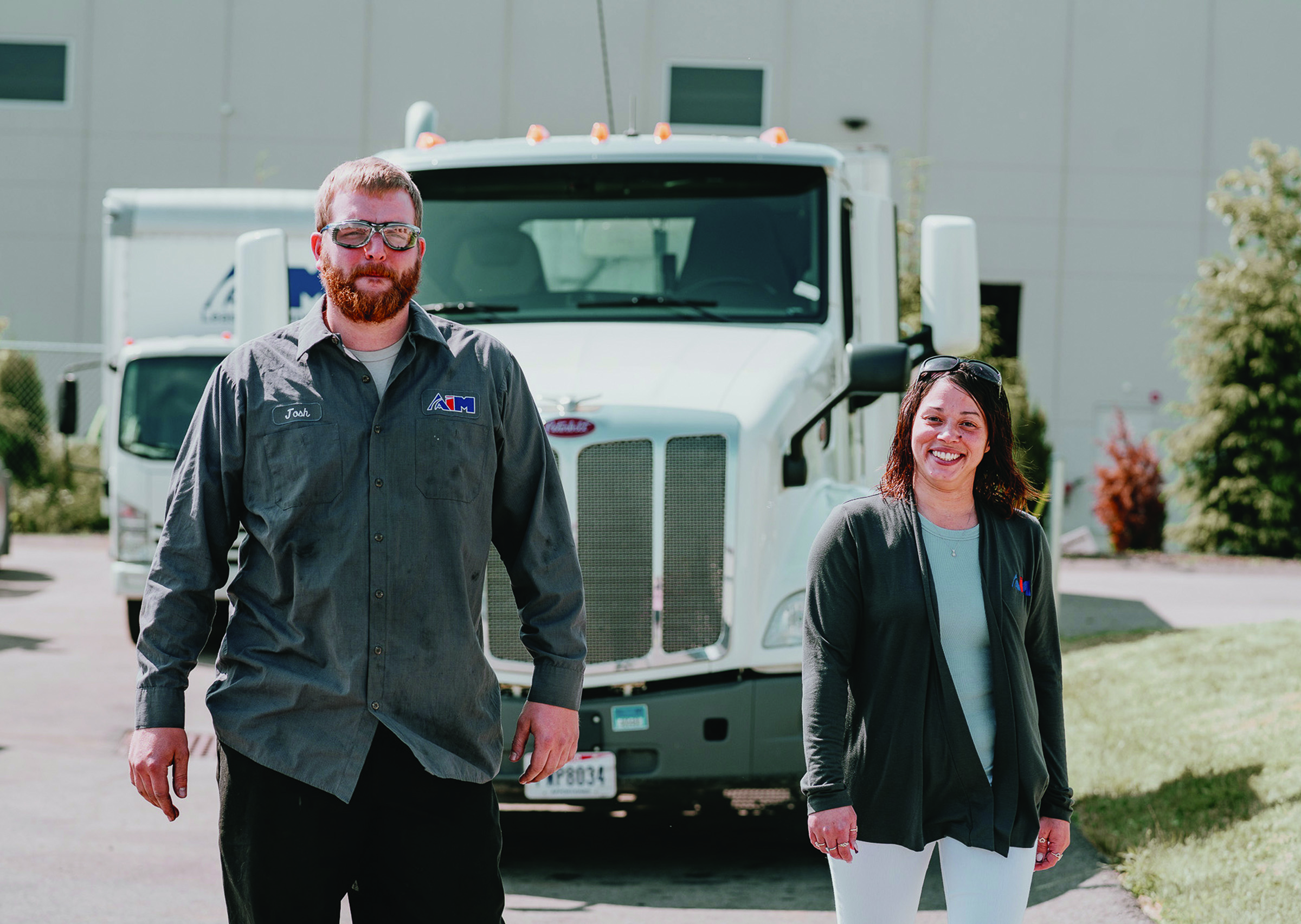 The prestigious designation of Aim be named to Newsweek's Top 100 Most Loved Workplaces came straight from the hearts and minds of Aim Transportation Solutions' valued employees. 
"One of Aim's best qualities is in its ability to maintain its family feel no matter how much we grow," said Patty Durkin, Chief Human Resource Officer, Aim Transportation Solutions. "We'll never outgrow our dedication to care about every person who works at Aim. You spend one-third of your life at work, and it's my mission, and the mission of the Fleming family, for people to remember that part of their life fondly. For our employees to come together to let the country know how amazing Aim is makes me feel like we're doing something right."
Aim's human resource department has played a significant role in creating a company culture worthy of Newsweek's Top 100 Most Loved Workplaces®. Its care and concern for employees is what makes Aim stand out. Part of that is ensuring Aim's benefits meet the employee's expectations in value and customer service with its providers. Aim's concierge position onboards employees, and Aim's retention specialist works with all employees ensuring everyone has a voice and to show they are appreciated.
"Fully understanding and acting upon employee sentiment, emotion, and recommendations continues to be a challenge and top priority of executive leadership," said Louis Carter, CEO of Best Practice Institute. "The companies on this list have committed to listening carefully to their employees to create a workplace employees love."
"With the rapidly changing workplace and competition for top talent, more companies are recognizing the importance of employee engagement and commitment," said Nancy Cooper, Global Editor in Chief, Newsweek. "The workplaces that have demonstrated a commitment to their employees in 2023 are more likely to attract the best talent and deliver strong business outcomes."
Employees' love for Aim goes far beyond the family culture and the people. It's also because Aim fosters a collaborative environment among all departments, and that reflects a strong commitment to and belief in employees. 
Aim further strengthens positive work culture by engaging employees through events, training, safety, new technology, benefits, and community activities. All this is done while Aim's core values—integrity, trust, accountability, and commitment—keep the company grounded.
If you want to join the Aim family and work for a certified Most Loved Workplace®, then head over to jobsataim.com and search for openings near you. Aim has a variety of positions in all fields within the transportation industry, such as logistics, maintenance, safety, human resources, accounting, tech support, programming, marketing, roadside assistance, sales, and beyond.
The company's diverse, inclusive, family culture is a place for anyone and everyone to grow. In fact, many members of Aim's leadership team started in entry-level positions. The many years of experience of employees and continual growth at Aim create many opportunities for promotion within the company. Aim is truly the intersection where big business meets family-owned care and concern for every individual supporting Aim's mission.